Company
Established in 1996,
More than 700 happy clients,
Dozens of prestigious awards.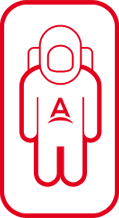 Anywhere is a leading company
in the field of mobile app development,
consultation and certified training.
Our team comprises 60 qualified developers, consultants and instructors
who help clients achieve their business objectives
using cutting edge technologies and creative solutions.

We also run a unique publishing platform called Adam!